Or use the form to the right and we will call you
spray foam insulation Service
Spray Foam – Damp basements, rim boards and some wall cavities are best insulated using this amazing spray-on foam. With high R-value, an ability to expand into a space and airtightness, we'll advise you on which insulation is best for you.
Insulation keeps your home comfortable year-round by keeping out drafts during the winter, and preventing solar heat gain during the summer. Reducing drafts through insulation also works to prevent the potential of airborne pollutants being drawn into your home, such as mold and mildew spores.
recent spray foam installation
We insulate all kinds and sizes of homes – some are large and some are small. Spencer Knickerbocker, a senior at the time at Marlboro College, hired Farnum Insulators to insulate his tiny home using closed-cell spray foam. The eleven-foot tall house was built on an 8x20 foot trailer.
Spencer's plan is to install a small propane heater for the winter months. It's not going to take much energy to keep the place cozy this winter!
Farnum Insulators can help you keep your tiny house – or not so tiny house – more comfortable during winter or summer. See pictures of the installation below.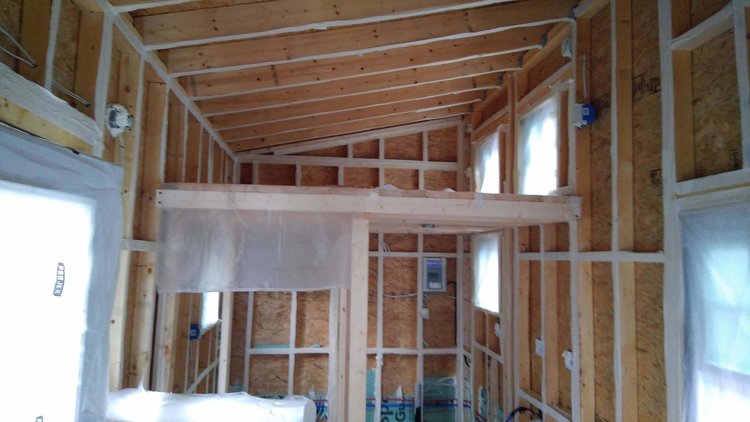 Our spray foam team prepped the tiny house.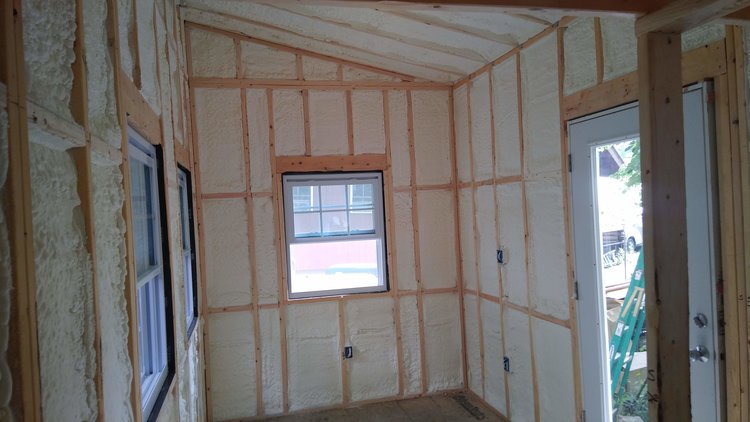 Three inches of closed-cell spray foam was applied to the walls.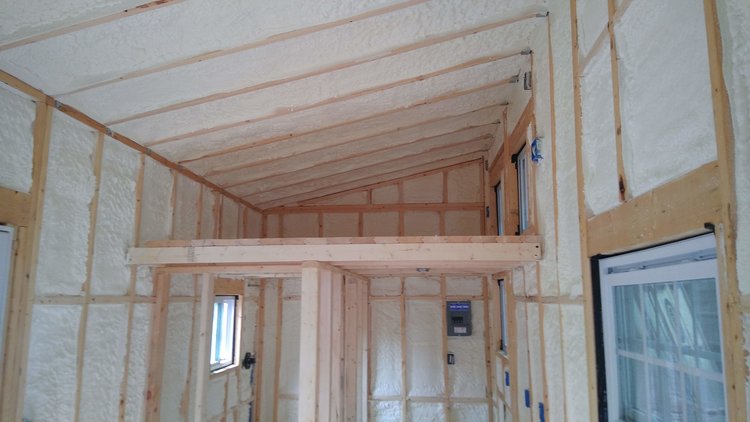 Spray was applied to the ceiling area.
Foam was also applied under the sink area.
financing information
Financing – We offer 12 Months Same-As-Cash financing through Enerbank as well as a variety of longer term loans with excellent rates through Efficiency Vermont's Heat Saver Loan program. For more information see our handout.
To apply for the Enerbank 12 Months Same-As-Cash loan call toll free 866-644-3659. Use contractor ID # 802 387 and promotional code # MJC987

You can apply on-line for an Efficiency Vermont Heat Saver Loan at vsecu.com/heatsaver.